Who We Are
The Global Communications Platform for Individuals & Businesses
BulkSMSclick is a subsidiary of IgweGroup, established in 2015 with the aim of becoming a leading SMS messaging service provider in Nigeria, offering fast, reliable and cost-effective bulk SMS services to individuals and corporate organizations straight from their phones and internet enabled computers. Our partnership with an international IT and telecommunications company provides us with the features and functionalities to satisfy all your bulk SMS needs.
Our pricing cost as low as 90 kobo per SMS credit. Join the community of 24K+ clients sending over 2.5 billion messages every month across 800+ mobile network operators worldwide, from our portal and that of our foreign partner.
OUR MISSION
Becoming a global enterprise
As a result of our partnership with an international IT and telecommunications company that has been in existence since 2004, we are now committed to a global mission of enhancing mobile communications through technology upgrades and product innovations; meeting the needs of a diverse clientele across geographies. We have state-of-art data centers across five locations globally which are equipped with requisite failovers and redundancies necessary for maintaining 24×7 operations.
We believe it's what's on the inside that counts, that's why we partnered with a global firm that built an A2P SMS platform from the ground up. We aim to simplify communications, enable seamless delivery of our services, and customize end-user experiences.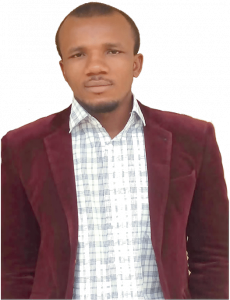 Meet The Founder
Bernard Igwe, CEO
Bernard is the president and founder of IgweGroup, an online service company with subsidiaries such as Shellfield Technologies, BulkSMSclick, VehiCar, Corperswee Membership Site, etc. He is a vibrant, highly motivated and hardworking individual with a penchant for success, a sound educational background that works hard and ensures results are obtained even in the most difficult of conditions.
Bernard is a business strategist. He is skilled in Web Design & Development, Digital Marketing, Graphic Design & Branding, Online Reputation Management, etc.